I had a very pleasurable experience with Mel's Auto Glass today. Although I did not receive the committed call-ahead, the technician was happy to wait 15 minutes until my arrival and then promptly greeted me and began his work to replace my windshield. So not only did I receive exceptional service from the tech, Joni also coordinated and completed all the necessary discussion/paperwork with my insurance company. Overall I would definitely do business with Mel's again.
John Kelly
August 12, 2016

Unfortunately, we had a few trucks broken into and windows shattered. We called Mel's and they came right out and fixed them all in one day. We are used to providing great service, but seldom do we receive it. This was a "Wow"... I'm not sure if any other glass company could have fixed this many windows in a short time such as this. Thanks Mel's!!!
Greg McAfee
August 12, 2016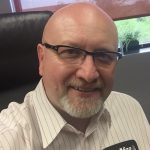 We outsource much of our glass repair jobs to Mel's. Always professional, courteous, and proficient at what they do. Thanks for all you do, from the technicians at Joseph Airport Toyota / Scion in Vandalia, Oh.
Terrence James Daily
September 12, 2016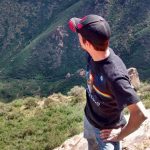 Mel's Auto Glass, where do I start. They are an amazing family owned business. In my line of work ( Insurance Agent at Bush Re Shea Insurance Agency), it is a comfort to be able to call Mel's when a client need a windshield fixed or replace. Their willingness to deal with the claims process is second to none. The office staff is always friendly to deal with and they treat my clients like they are family. Mel's Auto Glass makes me look like a super agent!!!!
Shawn D. Smith
Manager
- Bush-Re-Shea Insurance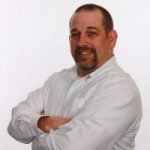 Leave us a review on